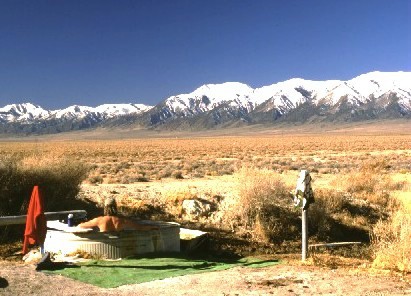 Photographer's Bio
Bob was raised in Chicago and was educated as a physician. He moved to Los Angeles for his internship and further training in internal medicine and endocrinology. During the more relaxed later years of his experience in L.A., a friend introduced him to the surrounding mountains during a series of day hikes. The mountains became a passion and backpacking the next logical step. Almost every spare weekend involved the outdoors, initially in the Sierra Nevada Mountains, and later branching out to the other western ranges. Bob's backpacking partner was a freelance writer and photographer. After a couple years of observing photos being taken, he received a 35mm camera for a birthday present. The first average images were not what he wanted nor expected. After all the years of scientific training, the right brain was a bit locked up! Continued trial-and-error with guidance from friends and colleagues helped fine tune the efforts.
As his portfolio was building, the idea that photography could be another way to make a living began to seep into his consciousness. The human being is the only animal that can change its job description! All others are confined to getting (and not being) food. The problem arose, however, that Bob liked both professions. He, therefore, decided to split his time equally between medicine and nature photography. Marketing images became part of the new job description. He was encouraged when some of his first publications included the Sierra Club Outings Catalog wrap cover, the Rocky Mountain Elk Foundation's tenth anniversary ad poster, and an image in Yosemite National Park's calendar. Since then, work and fun have become synonymous in both professions.
As his photography improved, there was a desire for greater detail. The change to medium format ensued. Images are now obtained with both Pentax 67 and 645 bodies using varied and sundry lenses and other equipment. The big lenses in 35mm format are still useful for wildlife work. The leap to digital is in the offing.
Bob's photographs have appeared in various media including calendars (Audubon, Yosemite NP, Trout Unlimited), postcards, periodicals, catalogs, screensavers, posters, atlases, etc. Since moving to a small town in northeastern Nevada at the foot of the Ruby Mountains, he even has one of his best selling images in the local bar (you don't want to know)<grin>. He and his wife, Debi, now work together, again in both professions. Without her expert computer knowledge, advice, and assistance, this web site would not exist.
Companionship and ambiance on photo excursions and backpacks provided by Worf, Tuvok, and Sawtooth (our chocolate and black labs).